Mickey Rooney

(1920/2014)
Un des acteurs hollywoodiens les plus populaires du XXe s. Il interprète un personnage nommé Mickey dans toute une série de courts-métrages des années 30, puis excelle dans les comédies romantiques avec Jean Harlow, Spencer Tracy.
Son nom n'est pas associé au western, il a malgré tout joué dans plusieurs films de ce genre : un Tom Mix en 1933, Mon copain le roi, puis il joue le personnage d'André Hardy dans plusieurs films dont la comédie western André Hardy cow-boy en 1938. Il interprète aussi des durs à cuire, comme dans MAC COY AUX POINGS d'OR (1947).
Il joue dans le dernier Tom Mix, Un rodéo qui rapporte (1940), puis est la vedette du western My Outlaw brother (1951), avec Wanda Hendricks.
Mickey Rooney a son propre show dans les années 50, The Mickey Rooney show…
On le verra dans les séries western La grande caravane (1959) et Rawhide  (1964). Il joue un Indien dans Cockeyed cowboys of Calico County (1970) puis My heroes have always been cowboys (1991), film sur le rodeo et The gambler returns : The luck of the draw (1991)
1992 : The legend of Wolf Mountain
1994 : Outlaws : the legend of O.B. Taggart (1994)…2009 : Saddle up with Dick Wrangler & Injun Joe, clin d'oeil aux Lone ranger…
Mickey Rooney était pressenti pour tourner dans OLD SOLDIERS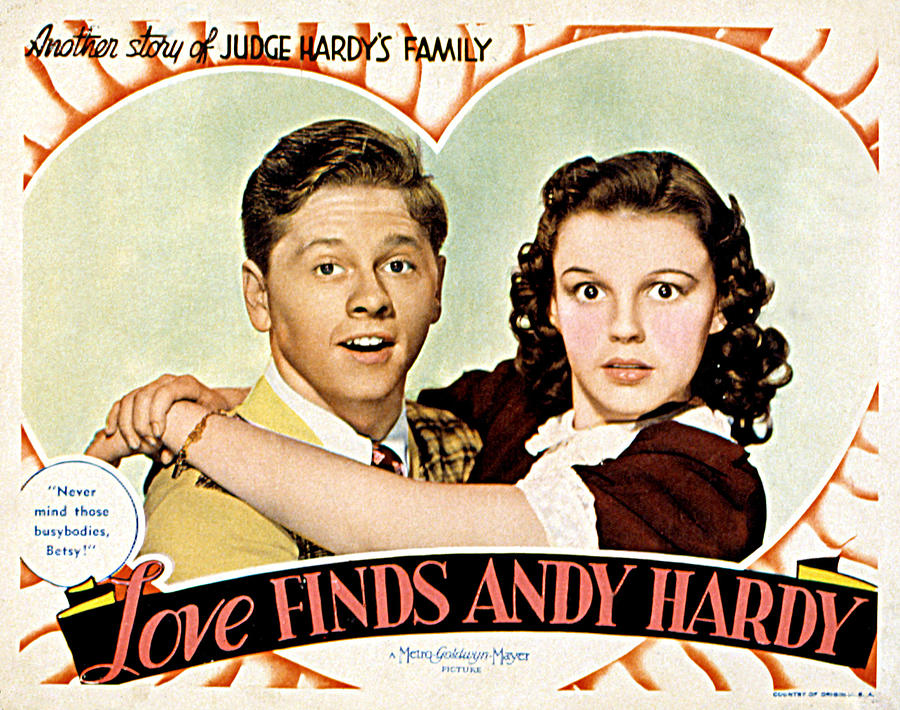 My Outlaw brother 
de Elliott Nugent (1951) 
Un jeune New-Yorkais se rend au Mexique pour retrouver son frère, impliqué dans les méfaits d'une bande de brigands.
Avec Mickey Rooney, Wanda Hendrix, Robert Preston, Robert Stack, José Torvay, Don Red Barry, Elliott Nugent.
D'après une histoire de Max Brand.
B-Western (série B) produit et avec Mickey Rooney tourné à Mexico, en noir et blanc. A redécouvrir. Robert Stack donne la réplique à Wanda Hendrix, qui était devenue sa belle-soeur après sa rupture avec Audie Murphy.
Film complet :

---
Cockeyed cowboys of Calico County
de Anton Leader et Ranald MacDougall (1970)

Avec Dan Blocker, Nanette Fabray, Jack Elam, Henry Jones, Iron Eyes Cody, Mickey Rooney, Noah Beery Jr., Don Red Barry, Susan Saint-James
Un des derniers westerns du second couteau Noah Beery Jr. En vedette, un des héros (Hoss Cartwright) de la série Bonanza, Dan Blocker dont c'est le dernier film. C'est une comédie-western.
♥ Le premier rôle féminin est tenu par l'actrice et chanteuse Nanette Fabray, que l'on vit aussi dans la série Laramie, mais surtout dans des comédies musicales. Elle est décédée en février 2018.