JOHN LUPTON


(22 août 1928/3 novembre 1993)
Devenu célèbre avec son rôle de Tom Jeffords dans la série La flèche brisée (1956-58), il joue, dans son premier western, un Sudiste s'évadant dans Fort Bravo et rattrapé par l'impitoyable capitaine Roper (William Holden), en 1953. Suivront Seven angry men (1955), L'homme au fusil (1955), L'infernale poursuite (1956), Le pays de la haine (57), la série B Gun Fever (58), The devil's bedroom (64) de L.Q. Jones, Jesse James meets Frankenstein's daughter (1966) film d'horreur-western et La rivière rouge (1988) (téléfilm).
Et des séries westerns : Le Virginien… Rawhide… Au nom de la loi… Laramie… Tales of Wells Fargo.
Lupton joua aussi dans JULES CESAR (1953),  LA PERLE NOIRE (53), LE CRI DE LA VICTOIRE (55) de Raoul Walsh, il est un orateur à Capharnaum dans la fresque biblique LA PLUS GRANDE HISTOIRE JAMAIS CONTEE en 1965.
Broken Arrow (TV)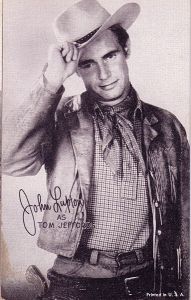 ---
L'infernale poursuite de Francis D. Lyon
Scénario de Lawrence Edward Watkin (1956) 
Avec Fess Parker, Jeffrey Hunter, Jeff York, John Lupton, Eddie Firestone, Harry Carey Jr., Slim Pickens, Morgan Woodward, Dick Sargent.
Chuck Roberson (et cascadeur)
D'après une histoire réelle, celle d'un espion de l'Union qui dirigea une bande de soldats nordistes pour détruire le système ferroviaire. Une production Disney filmée sur les chemins de fer de Tallulah Falls Railway, qui cessèrent de fonctionner dans les années 1960.
---
Gun Fever !
de Mark Stevens (1958)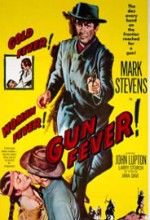 Avec Mark Stevens, John Lupton, Larry Storch, Maureen Hingert, Iron Eyes Cody, Eddie Little Sky
Mauvaise série B en noir et blanc, où l'on retrouve John Lupton, héros de la série La flèche brisée.