L'aigle solitaire (Drum Beat)
De Delmer Daves
Scénario : D. Daves, d'après son histoire
Musique : Victor Young
Avec :
Alan Ladd : MacKay
Audrey Dalton : Nancy Meek
Marisa Pavan : Toby
Robert Keith : Bill
Rodolfo Acosta : Scarface Charlie
Charles Bronson : Captain Jack
Et Warner Anderson, Elisha Cook Jr., Anthony Caruso, Frank DeKova, Willis Bouchey, Strother Martin, Perry Lopez, James Griffith, Denver Pyle.
Marchant sur les sentiers fraîchement ouverts par La flèche brisée de Delmer Daves et La porte du diable, et la même année que Bronco apache, une production de Burt Lancaster qui narrait la révolte d'un Apache, un western pro-indiens produit par Delmer Daves et Alan Ladd.
L'histoire est inspirée de faits réels, qui se déroulèrent lors de la guerre Modoc en 1872-72 en Californie, elle est similaire à celle de The battle of rogue river (1954).
Réalisateur très consciencieux, et soucieux de l'authenticité, Delmer Daves, qui a vécu plusieurs années auprès des Indiens, apprend le
modoc
plusieurs semaines avant le tournage.
C'est le 3e western, mais le premier rôle important dans un film de ce genre, de Charles Bronson, qui venait de jouer dans
Bronco apache
 (un Indien déjà) et
Vera Cruz,
deux westerns produits par et avec Burt Lancaster.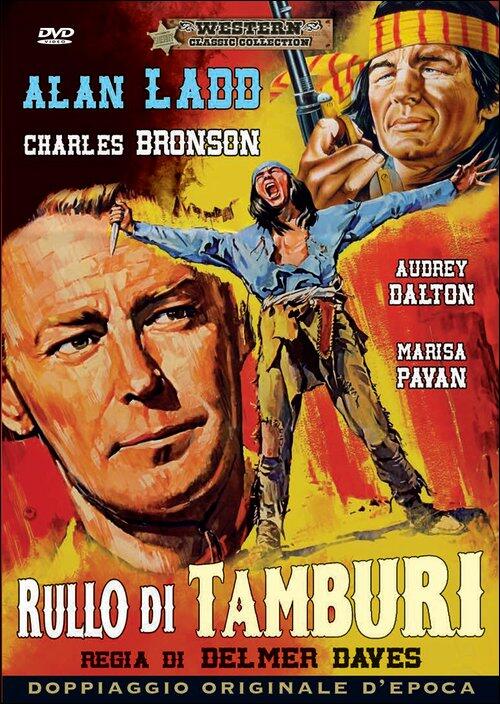 ---
Audrey Dalton (1934)

Américaine d'origine irlandaise née à Dublin, a eu un rôle récurrent dans La grande caravane (1958-64) et a joué dans les westerns :
L'aigle solitaire (1954)
Lone Texan (1959)
Chasseur de primes (1965)
Gunsmoke
Bonanza
La grande caravane
Laredo
Les mystères de l'Ouest