CONNIE STEVENS (1938)

Née à Brooklyn de parents italiens, irlandais et amérindiens (mohican du côté de sa mère), comme Connie Francis son vrai prénom était Concetta, elle débuta comme chanteuse à New York dans le groupe The fourmost, qui devint après son départ The Lettermen. Elle est en train de produire et réaliser Prairie Bones avec Franco Nero.
Parmi ses films, comme actrice (et parfois chanteuse) : HAWAIIAN EYE
Les films LA SOIF DE JEUNESSE, SUSAN SLADE,  UNE GUILLOTINE POUR DEUX, NEVER TOO LATE, PAS D'ORCHIDEES POUR MISS BLANDISH, Love's savage fury, GREASE 2, SEARCH ENGINES
Elle chante aussi dans MULHOLLAND DRIVE en 2001

---
L'or du sud (Le trésor des Sudistes) (Love's savage fury)- Téléfilm de Joseph Hardy (1979) *
La guerre de Sécession en 1865 tourne en faveur de l'Union, Taggert (Raymond Burr), propriétaire d'une plantation, est assassiné, sa fille (Jennifer O'Neill) est emprisonnée. Dans le camp ou elle est incarcérée, elle tombe amoureuse de Zachary (Perry King), un confédéré, ils s'évadent…
Et avec Robert Reed, Connie Stevens, Ed Lauter, Howard McGillin, Vernee Watson-Johnson, Jeffrey Byron, Robert Conrnthwaite.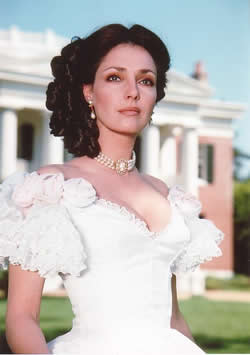 Western tourné pour le petit écran sur un thème galvaudé, souvent repris dans les western-spaghetti (un chargement d'or, sudistes et nordistes…) où l'on voit la belle compagne de John Wayne dans Rio Lobo, Jennifer O'Neill, incarnant une aristocrate sudiste, à la tête d' une distribution sans éclat, la blonde Connie Stevens et Raymond Burr, en propriétaire de plantation, tirent leur épingle du jeu.