Michael Madsen

(1957)
L'acteur-producteur Michael Madsen a joué dans les westerns (téléfilms en italique) :
1989 : Blood red
1990 : Montana – Téléfilm de William A. Graham
1994 : Wyatt Earp (rôle de Virgil Earp)
2000 : High noon (2000)
2004 : Blueberry : l'expérience secrète
2011 : A cold day in hell
2012 : Cole Younger and the black train
2013 : The sorrow
2014-15 : prévu aux génériques de 2 westerns : The taste of revenge/
The Hateful Eight de Tarantino
Science-fiction & polars :
LA MUTANTE (1995) de Roger Donaldson
DONNIE BRASCO (1997) de Mike Newell
---
Montana (Le dernier cowboy)
Téléfilm de William A. Graham (1990) 
Avec Gena Rowland, Richard Crenna, Lea Thompson, Justin Deas, Darren Dalton, Michael Madsen, Jim Bishop.
Blueberry : L'expérience secrète (Renegade)
Franco-anglo-mexicain de Jan Kounen (2004)
Blueberry et son ami chamane indien tentent d'empêcher un tueur de pénétrer dans un sanctuaire indien pour s'emparer d'un trésor…
Avec Vincent Cassel, Juliette Lewis, Michael Madsen, Ernest Borgnine, Djimou Hounsou, Geoffrey Lewis, Temuera Morrison, Tchéky Karyo, Val Avery…
Adaptation assez malheureuse -des longueurs- de deux albums de la bande-dessinée (La mine de l'Allemand perdu et Le spectre aux balles d'or). Mais le plaisir de retrouver les vieux briscards Ernest Borgnine ou Val Avery. Et Geoffrey Lewis, dont la fille Juliette joue aussi dans le film.
Cole Younger and the black train
de Christopher Forbes  (2012)
L'histoire du fameux bandit Cole Younger depuis son adolescence.
Avec Cody McCarver, Jerry Chesser, Janice Baxter, Mike Baxter, Ronald Bumgardner, Debra Carlsen, David Coon, Michael Madsen.
Produit par l'acteur producteur Bumgardner, à qui on doit aussi Billy the kid (2013).

---
The sorrow (A Sierra Nevada gunfight)
de Vernon E. Mortensen (2013)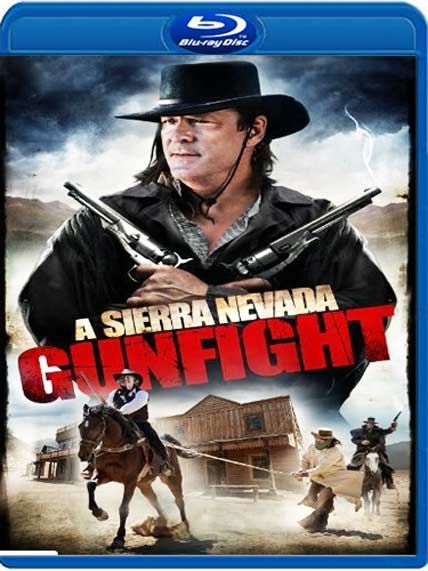 1870. Le chercheur d'or Roger Hazard se rend avec son fils Casper vers les mines d'or de Californie…
Avec Kirk Harris, Michael Madsen, John Savage , Ryan Ballance, Yvonne Delarosa…
Histoire lors de la ruée vers l'or, dans les années 1870