Marilyn Maxwell

 (1920-1972)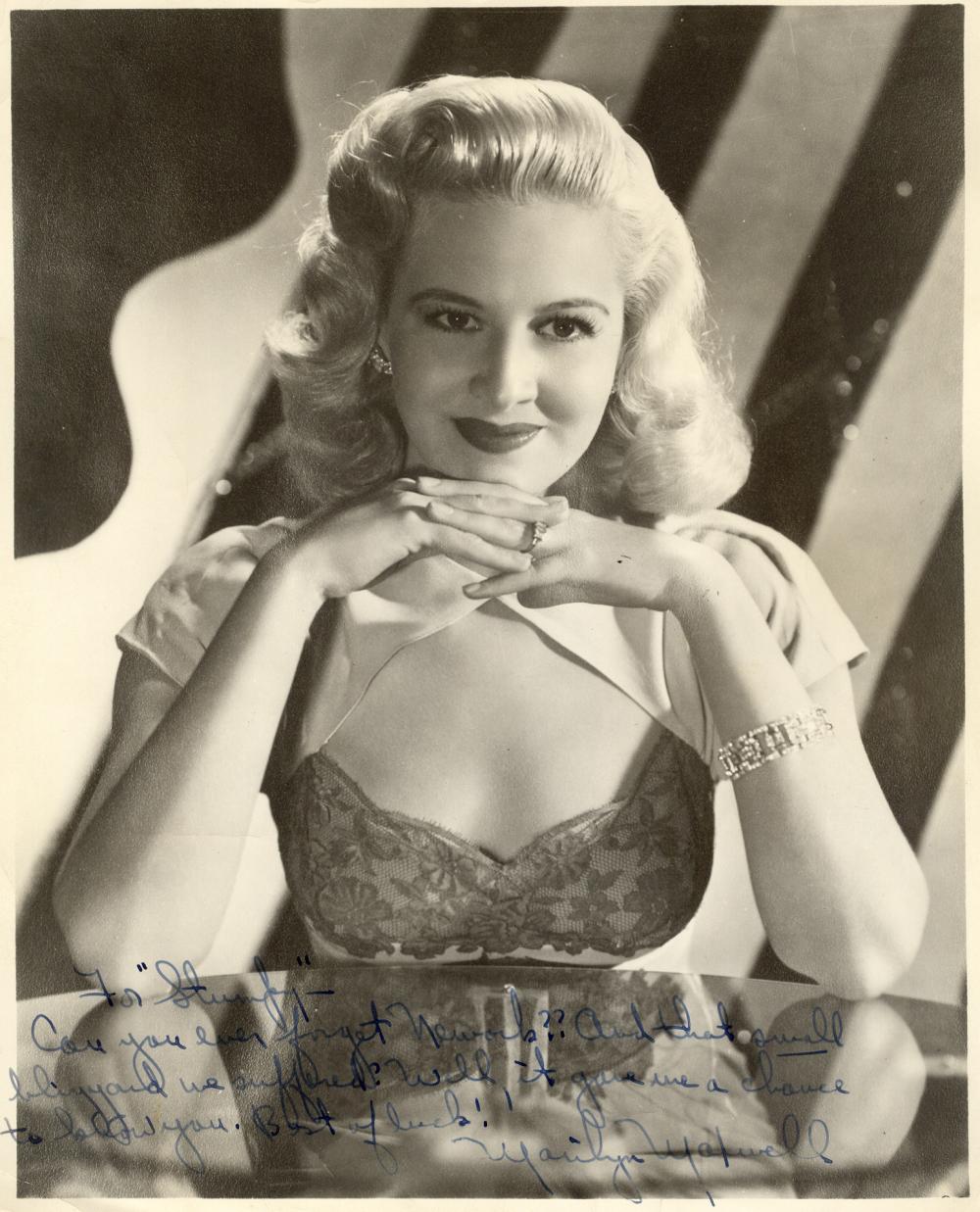 Blonde platinum star des années 40-50.
Westerns : New Mexico (1951) de Irving Reis ; Gunsmoke (série, 1960) ; Bus stop (série, 1956-63) ; La grande caravane (série, 1964) ; La diligence partira à l'aube (1964) ; Le proscrit (série, 1965) ; Les rebelles de l'Arizona (1968) ; Wild women (70)
---
La diligence partira à l'aube (Stage to Thunder Rock)


de William F. Claxton (1964) *

Un shérif âgé doit arrêter un bandit et ses deux fils avec qui il a été élevés.

Avec Barry Sullivan, Marilyn Maxwell, Scott Brady, Lon Chaney Jr., Anne Seymour, John Agar,  Wanda Hendrix, Keenan Wynn, Argentina Brunetti

Série B conventionnelle avec la blonde paltinum Marilyn Maxwell et Wanda Hendrix, première épouse d'Audie Murphy.
---
Les rebelles de l'Arizona (Arizona bushwhackers)


De Lesley Selander  (1968) **

Pendant la guerre Civile, un sudiste (Howard Keel) grâcié par Lincoln prend le job de marshall d'une petite ville de l'Union, Colton, pour couvrir ses activités d'espionnage.
Il découvre qu'un puissant homme d'affaires vend des armes de contrebande à une bande d'Indiens rénégats.

Avec aussi :
Yvonne de Carlo, John Ireland, Marilyn Maxwell, Scott Brady, Brian Donlevy, Barton McLane, James Craig, Roy Rogers Jr., Regis Parton, Montie Montana.
La voix du narrateur dans la VO est celle de James Cagney.

Une histoire d'espionnage pendant la guerre de Sécession réalisée par un spécialiste des séries B, rondement menée, avec de bonnes bagarres ; une distribution (de série B) où l'on retrouve Yvonne De Carlo (L'esclave libre), qui avait joué dans un western au titre français analogue, Les rebelles, en 1954. Et John Ireland, qui joue le second du shérif, lui avait aussi joué dans un western au titre (anglais) ressemblant, The Bushwhackers en 1951, et dont il était la vedette. Dernier western de Brian Donlevy et aussi de Barton McLane.