MARIE WINDSO

R ( 11-12-1919/10-12-2000)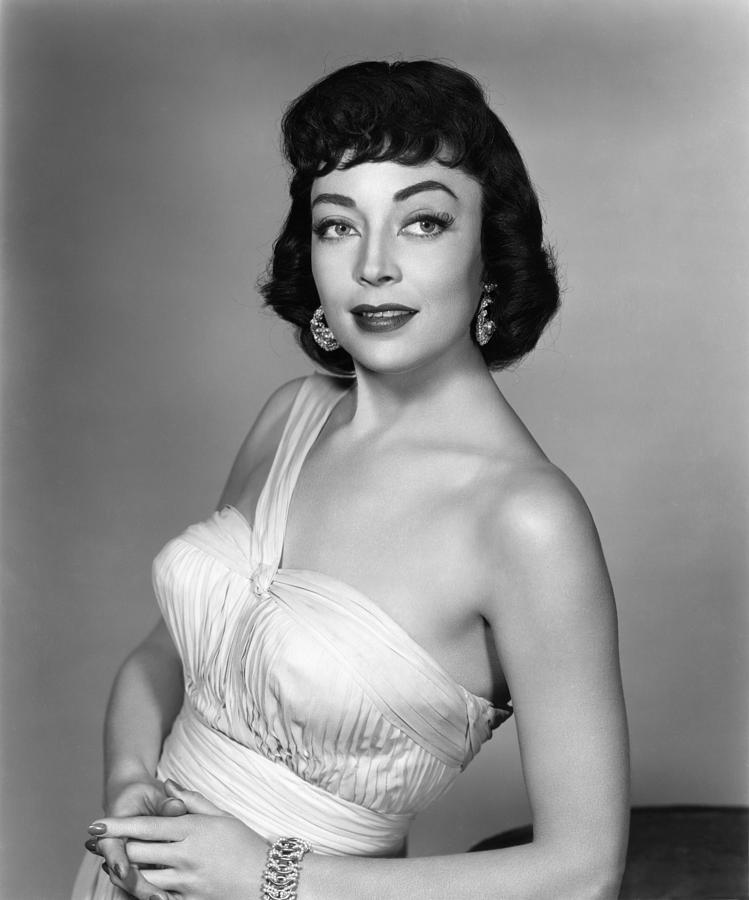 Emily Marie Bertelsen débute sur les planches sous le nom de Maria Ouspenskaya, puis enchaîne de nombreuses figurations, elle jouera dans d'inombrables westerns, de série B essentiellement, parfois en vedette (Outlaw women), des série (Cheyenne… Bonanza, Rawhide... The deputy… Gunsmoke… Tales of Wells Fargo… Lawman), et composera des rôles savoureux de garces et de femmes fatales dans les films noirs.
Marie Windsor incarnait Joséphine Bonaparte dans THE STORY OF MANKIND en 1957 et la femme bandit Belle Starr dans un épisode d'Histoires du siècle dernier en 1954.
Elle était membre de l'Eglise des saints des derniers jours (Church of Jesus Christ of Latter-day Saints, Mormons).
Elle est morte la veille de son 81e anniversaire, le 10 décembre 2000.
Ses westerns :
HELLFIRE (1949) de R.G. Springsteen
Le bagarreur du Kentucky (1949) de George Waggner
Dakota Lil (1950) de Lesley Selander
THE SHOWDOWN (1950) de D. et S. McGowan
La femme sans loi (Frenchie) (1950) de Louis King
Little Big Horn (1951) de Charles Marquis Warren
Femmes hors-la-loi (1952) de Sam Newfield
Les démons du Texas (The Tall Texan) (1953) d'Elmo Williams
Terreur à l'Ouest (1954) d'André de Toth
THE SILVER STAR (1955) de Richard Bartlett
Le retour de Billy The Kid (1957) de Oliver Drake et John Mantley
LA JOURNEE DES VIOLENTS (1958) de Harry Keller
A l'Ouest du Montana (1964) de Burt Kennedy
Un homme fait la loi (1969) de Burt Kennedy
Wild women (1970) Téléfilm de Don Taylor
LE DERNIER TRAIN POUR FRISCO (1971) de A. McLaglen
TUEUR MALGRé LUI (1971) de Burt Kennedy
Les cordes de la potence (1973) de A. McLaglen
Hollywood cow-boy (Hearts of the West) (1975) de Howard Zieff
 ————————–
Dakota Lil
de Lesley Selander (1950) 
Une femme hors-la-loi (Marie Windsor) aide la justice à attraper des bandits du rail.
Et avec George Montgomery, Rod Cameron, John Emery, Wallace Ford, Jack Lambert, Marion Martin, Walter Sande, Victor Adamson, Tex Cooper, Nacho Galindo, Jack Perrin.