Aces 'N' Eights (2008) de Craig R. Baxley avec Casper Van Dien, Ernest Borgnine
Appaloosa (2008) *** de et avec Ed Harris avec Viggo Mortensen, Renée Zellwegger, Lance Henriksen
BETWEEN THE SAND AND THE SKY (2008) de David H. Venghaus Jr. avec Dee Wallace. Muse Watson.
Broken fences (2008) de Troy McGatlin
BURY THE GOLD, ELI (2008) de Mickey Reece avec Ali Harter, Josh McBee.
CHINAMAN'S CHANCE : AMERICAN'S OTHER SLAVES (2008) de Aki Aleong avec Reggie Lee, Timothy Bottoms, Jason Connery.
COWBOY SMOKE (2008) de Will James Moore avec Mike Lutz, Chad Matthews.
DEAD BONES (2008) Suisse de Olivier Beguin avec Arie Verveen, Frédéric Landenberg, Ken Foree.
Devil come to hell and stay where you belong
DUAL (2008) de Steven R. Monroe avec Michael Worth, Tim Thomerson, Karen Kim
ESCAPE FROM DARWIN (2008) de Istvan Criste avec Keith Anton, Emerson Brooks
FISTFUL OF BRAINS (2008) de Christine Parker avec Jaqueline Martini, Conrad Osborne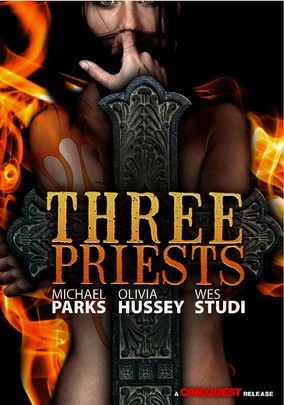 JOHNNY BALINES Y LA PLUMA SAGRADA (2008) Espagnol de Alberto Gutierrez avec Felipe del Campo
LA MESA (2008) de Chris Fickley avec Dan Braun, Terance Berry, Jesse Collver
One-eyed horse (2008) de Wayne Shipley
PANCHOI VILLA AQUI Y ALLI (2008) Argentin de Matias Gueilburt
PRAIRIE FEVER (2008) de Stephen Bridgewater, David S. Cass Sr., avec Kevin Sorbo
SHOOT FIRST AND PRAY YOU LIVE (BECAUSE LUCK HAS NOTHING TO DO WITH IT) de Lance Doty avec John Doman, Jim Gaffigan
SIX GUN (2008) de Scott Perry avec Tommy Hill, Bill Wise, Sue Rock
SIX REASONS WHY (2008) Canada de Jeff Campagna, Matthew Campagna avec Dan Wooster, Mads Koudal
The burrowers (2008) de J.T. Petty
The man who came back (2008) de Glen Pitre avec Eric Braeden, Billy Zane, Carol Alt, George Kennedy
The notorious colonel Steel (2008) de Chrsitopher Forbes
THERE WILL BE BLOOD (2008) de Paul Thomas Anderson avec Daniel Day-Lewis, Paul Dano
Three priests (2008) ** de Jim Comas Cole avec Michael Parks, Olivia Hussey, Wes Studi