Lee de Broux

(Lee Jones De Broux) (1941)
Westerns :
Le Virginien (série) (1968)
Willie Boy (1969)
Le clan des irreductibles (1970)
Deux hommes dans l'Ouest (1971)-The Trackers (1971) Téléfilm
Bonanza (série)
The red badge of courage (1974) Téléfilm
Gunsmoke (série)-Hawmps ! (1976)
The invasion of Johnson County (1976) Téléfilm
The Oregon trail (série) (1977)
Racines (1977) (Mini-série)
True grit (1978) (Téléfilm)
La conquête de l'Ouest (1979) (Mini-série)-Le clan des Sackett (1979) (Mini-série)
Dream West (Mini-série) (1986)-Longarm (1988) Téléfilm
Young guns II (1990)
Geronimo (1993) – Wild Bill (1995)
Racines/Roots (1977)
Elle réunissait une pléiade de stars : Ben Vereen, Louis Gossett Jr., Lloyd Bridges, Doug McClure, O. J. Simpson…, Chuck Connors, Lee de Broux, Edward Asner, Moses Gunn, Lorne Greene… et bien d'autres !
Young Guns 2
de Geoff Murphy (1990)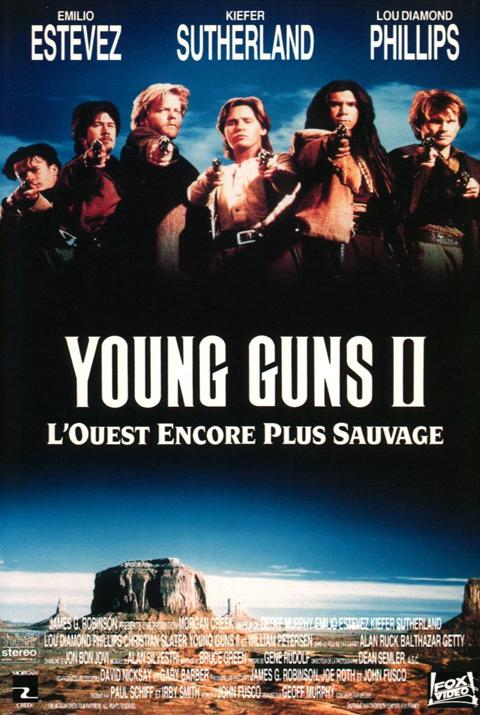 L'histoire de Billy le kid, Pat Garrett et Josiah Scurlock…
Avec Emilio Estevez (Billy le Kid), Kiefer Sutherland, Lou Diamond Phillips, Christian Slater, James Coburn (Chisum), William Petersen, Viggo Mortensen, Lee de Broux, Sonny Skyhawk, Et Jon Bon Jovi.
Suite de Young Guns (1989).