Kentucky


de David Butler (1938) ***
Produit par Darryl Zanuck
Histoire d'amour dans l'univers des compétitions de chevaux du Kentucky lors de la guerre Civile.
Avec Loretta Young, Walter Brennan, Richard Greene, Douglas Dumbrille, Moroni Olsen, Russell Hicks, Charles Lane, Charles Middleton, Carol Adams, I. Stanford Jolley, Blue Washington.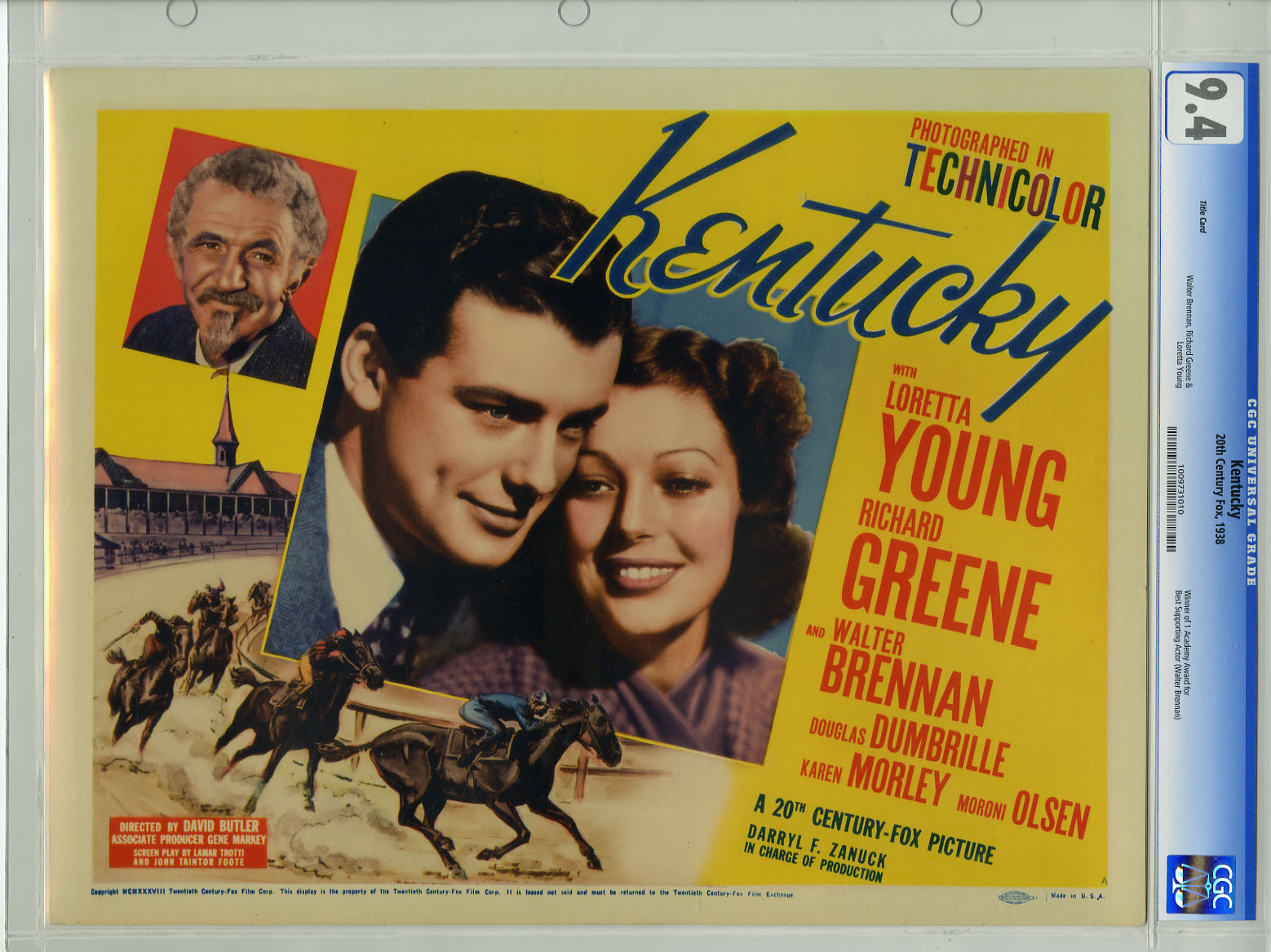 Remake en 1940 : Sous le ciel d'Argentine
Richard Greene (1918-1985)
Darryl Zanuck l'engagea pour en faire un nouveau Tyrone Power. Amené de Londres à grand renfort publicitaire, il était d'une timidité maladive, il tourna aux Etats-Unis surtout des films de cape et d'épée, puis en Europe. Producteur du Serment de Robin des Bois en 1960 et vedette d'un western en 1938 : Kentucky avec Loretta Young.
Il incarna Robin des Bois dans une série pour le petit écran, entre 1955 et 1960, qui connut la faveur du public. Il finit dans l'élevage de chevaux en Irlande.
---
In old Mexico
de Edward D. Venturini (1938) *** 

Un bandit évadé veut se venger de Hoppy et d'un colonel qui l'ont envoyé en prison…
Avec William Boyd, George 'Gabby' Hayes, Russell Hayden, Trevor Bardette, Betty Amann.
Une aventure de Hopalong Cassidy, qui suit Borderland (1937)
---
La belle cabaretière (The girl of the Golden West)
de Robert Z. Leonard (1938) **

Avec Jeanette McDonald, Nelson Eddy, Walter Pidgeon, Leo Carillo, Buddy Ebsen, Leonard Penn, H.B. Warner, Noah Beery, Bill Cody Jr., Chief John Big Tree, Francis Ford, Jim Mason
---
The frontiersmen


de Lesley Selander (1938) ***

Avec William Boyd, George 'Gabby' Hayes, Russell Hayden, Evelyn Venable, William Duncan, Dickie Jones, John Beach, Roy Barcroft.
Serial des Hopalong Cassidy. Un bon cru avec Dickie Jones, récemment décédé !