Ken Curtis (1916-1991)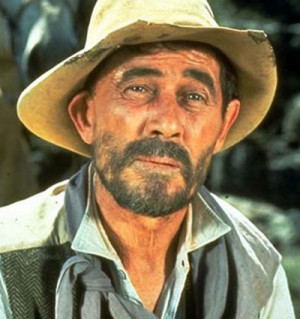 Fils du shérif d'une petite ville du Colorado, acteur régulier des films de John Ford -qui était son beau-père-, Ken Curtis joua dans plusieurs westerns, où on l'entend souvent chanter, dont le fameux et émouvant 'Skip to my' Lou dans La prisonnière du désert. John Ford l'avait engagé en 1950 comme acteur et chanteur dans Rio Grande.
Il démarre en 1940 dans La piste de Santa Fé de Michael Curtiz puis :
Rythm round-up (1945)
Song of the prairie (1945)-Throw a saddle on a star (1946)
That Texas Jamboree (1946)
Cowboy blues (46)
Singing on the trail (46)
Lone star Moonlight (46)-Over the Santa Fe trail (47)
Riders of the Pony express (49)
Stallion canyon (49)
Call of the forest (49)-Rio Grande (1950)
Zorro le diable noir (1951)
La prisonnière du désert (1956)
The Missouri traveler (58)-Escorte pour l'Oregon (58)
Les cavaliers (1959)
La grande caravane (série)
Rawhide (série)-Les deux cavaliers (1961)
Have gun will travel (série)
La conquête de l'Ouest (62)
Les Cheyennes (1964)
Gunsmoke (série)
Pony express rider (1976)
La conquête de l'Ouest (1979) Minisérie-Legend of the Wild (1981)
Lost (1983)
The all American cowboy (1985)
Once upon a Texas train (1988)
Conagher (1991)
---
Escorte pour l'Oregon
de Francis D. Lyon (1958)
Les aventures d'un ex-officier sudiste et de sa fille, qui, lors d'un périple dans l'Ouest, secourent des femmes ayant survécu à une attaque d'Indiens.
Avec Victor Mature, Elaine Stewart, Noah Beery Jr., Faith Domergue, Leo Gordon, Reba Waters, Rex Ingram, Harry Carey Jr., Slim Pickens, Roy Barcroft, Eddie Little Sky, Ken Curtis
C'est une série B produite par la BATJAC, qui était la société de production de John Wayne.
---
The Missouri traveler
de Jerry Hopper (1958)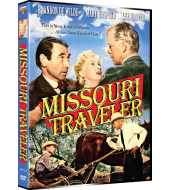 Avec Brandon de Wilde, Lee Marvin, Gary Merrill, Paul Ford, Ken Curtis, Kathleen Freeman.