Décès de Jean Porter

(1922-2018)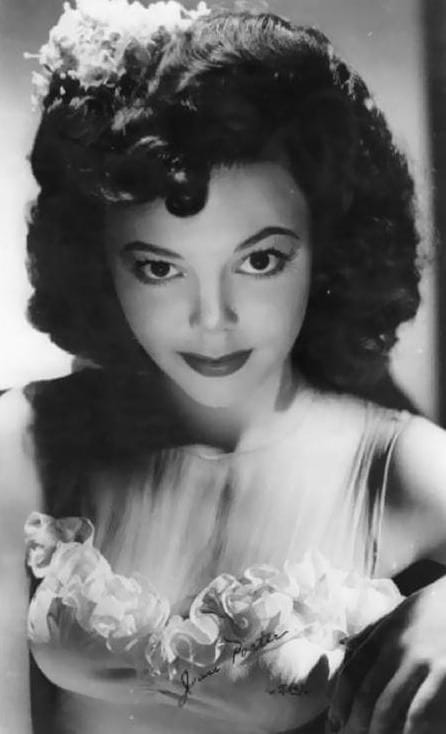 Texane qui fut mariée au cinéaste Edward Dmytryk, qu'elle rencontra sur le tournage de TILL THE END OF TIME en 1946, elle tournera surtout pour la MGM et la RKO. Elle débuta dans LES AVENTURES DE TOM SAWYER en 1938, joua les chorus girls dans des comédies musicales, et apparut dans des westerns de séries B : Heart of the Rio Grande (1942), Home in Wyomin' (1942), Calaboose (43), San Fernando Valley (44), elle obtint des premiers rôles, comme dans SWEET GENEVIEVE (1947), son dernier film fut avec Humphrey Bogart, LA MAIN GAUCHE DU SEIGNEUR en 1955, elle termina sa carrière pour le petit écran avant de se retirer en 1961.
Elle restera mariée à Edward Dmytryk jusqu'à la mort de ce dernier, en 1999.
---
SAN FERNANDO VALLEY de John English (1944)
Avec Roy Rogers, Trigger, Dale Evans, Jean Porter, Charles Smith, LeRoy Mason, Bob Nolan, Sons of the Pioneers, Hank Bell…