Née un 19 septembre…
Frances Farmer (1913-1970)

Grande vedette des années 1930-1940, d'une beauté extraordinaire, Frances Farmer joua dans les westerns Rythm on the range (1936), un musical avec Bing Crosby, puis Le vandale (Come and get it) (1936) de Howard Hawks et William Wyler avec Joel McCrea, L'or et la chair (1937), Ride a crooked mile (1938), Badlands of Dakota (1941) où elle incarne Calamity Jane.
Elle fut notamment mariée à Leif Erickson. Internée à plusieurs reprises en psychiatrie, où elle subit des électrochocs. Un destin tragique sous le ciel tourmenté d'Hollywood, parfaitement retracé dans le film FRANCES en 1982, avec Jessica Lange.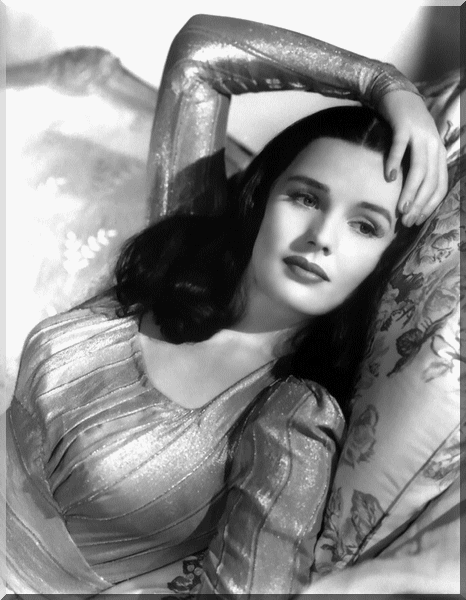 ————————————–
Le vandale

(Come and get it) (1936) d'Howard Hawks, William Wyler et Richard Rosson
A la fin du XIXe s., un ambitieux contremaître abandonne la fille de saloon qui l'aimait pour épouser par intérêt la fille de son patron, il se retrouve à la tête d'une vaste entreprise, riche mais malheureux, son ami de jeunesse a épousé la femme abandonnée…
Avec Edward Arnold, Joel McCrea, Frances Farmer, Walter Brennan, Andrea Leeds, Clem Bevans, Gino Corrado, Frances Dee, Jim Mason, Hank Worden
Des airs de documentaire au début, montrant le travail des bûcherons du Wisconsin, Oscar du meilleur acteur dans un second rôle pour Walter Brennan. Howard Hawks avoua que Frances Farmer fut la meilleure actrice avec laquelle il travailla.